How many of us miss those carefree days spent enjoying the school summer vacations with siblings & cousins? Can you remember at least one memorable trip to your native village?
The brand new Zooboo book 'A1 Summer' is a heart warming narrative that is all about a summer vacation spent away from devices, internet, pizza & sleepovers! As two siblings try to adjust to the life in a quiet village, they discover that seemingly simple activities can bring a whole lot of joy & fun. Don't you agree that this is a highly valuable lesson to teach children in the current times?
We can promise you that this book will be a SUPER HIT amongst the elders, parents as well the kids of the family! Here are 7 reasons why:
Customize it in 4 ways
One of the best parts about this book is that is customizable in FOUR different ways. Yes that's right! You can add names & characters to reflect all types of sibling relationships: elder sister-younger brother, two sisters, elder brother- younger sister & two brothers!
If you're gifting an only child then you can surely add a cousin or friends' name.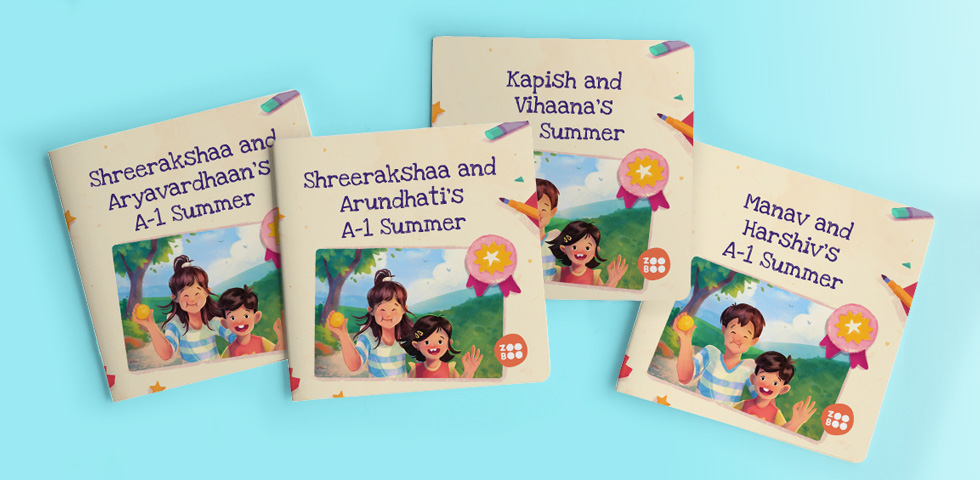 2. Adjusting to change:
Kids often need more time than adults to adjust to a change in environment/routine. This book sheds light on how transitions that might seem difficult initially can be overcome with time & patience.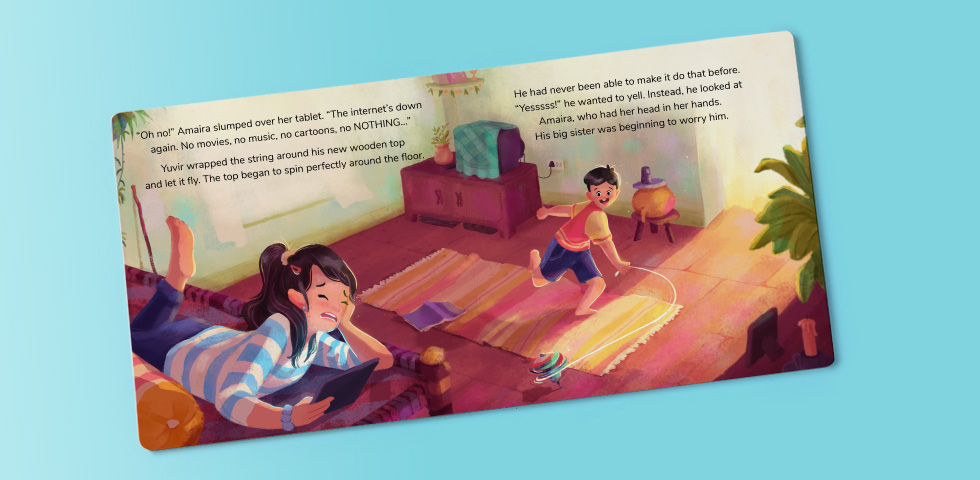 3. Respecting the elders in the family:
Kids often don't realize that they might unintentionally come across as disrespectful, especially to the elders of the family. This important lesson is something we encourage all parents to gently explain to the little ones while reading this book. Persistence & gentle clarifications are the key.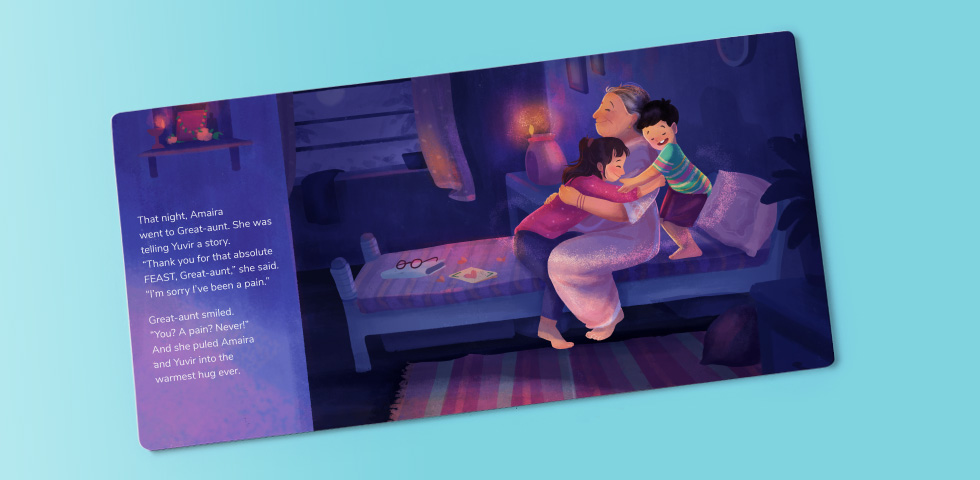 4. Learn new words:
This book is filled with a host of new words – action words, descriptive words, adjectives, verbs & so many more language skills for your child to pick up while reading!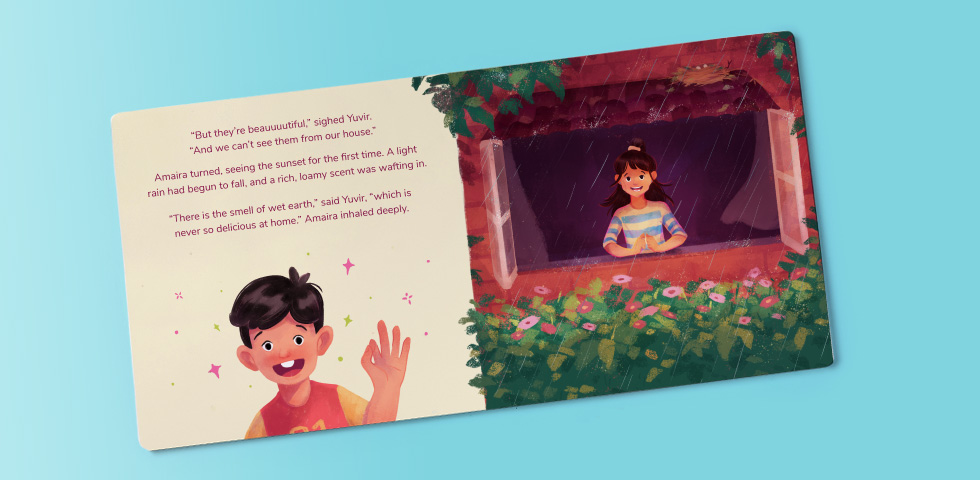 5. Life away from devices:
A key highlight from this special book is to encourage kids to understand & appreciate a life away from devices. In this day & age, kids all over are compelled to depend on devices whether for education or leisure. A twist in the narrative persuades the young ones to admire the quiet life & simple pleasures of a village life.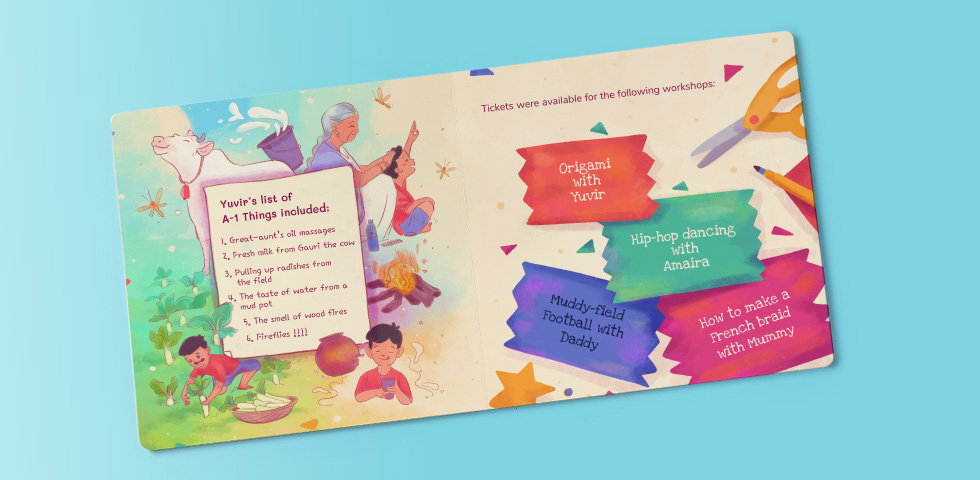 6. Helping others:
Another social skill that is featured in the book is the good deed of helping others. Whether it is being there for your family when they are upset or helping those less fortunate than us by our skills – this book is filled with an emotional connect about empathy.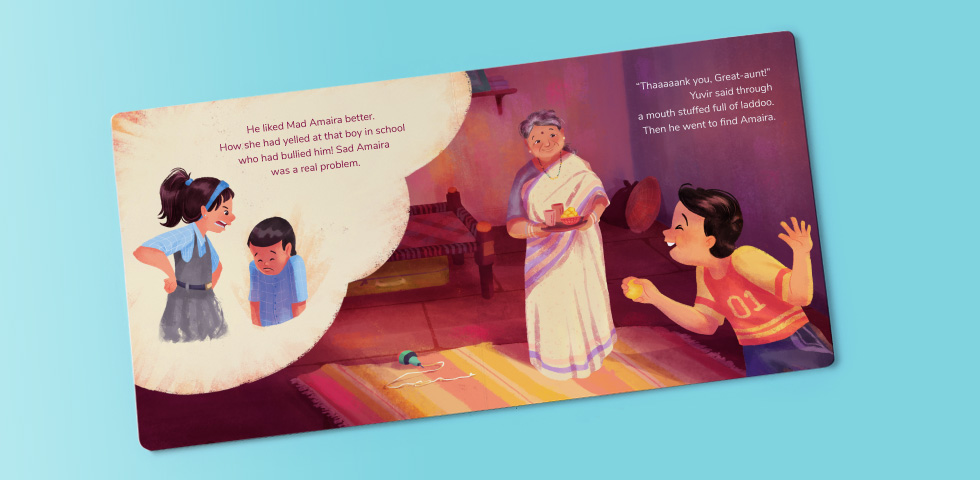 7. Delightful illustrations:
We can't put into words how adorable the illustrations are in this book. Don't take our word for it, check it out yourself while previewing the book on the website!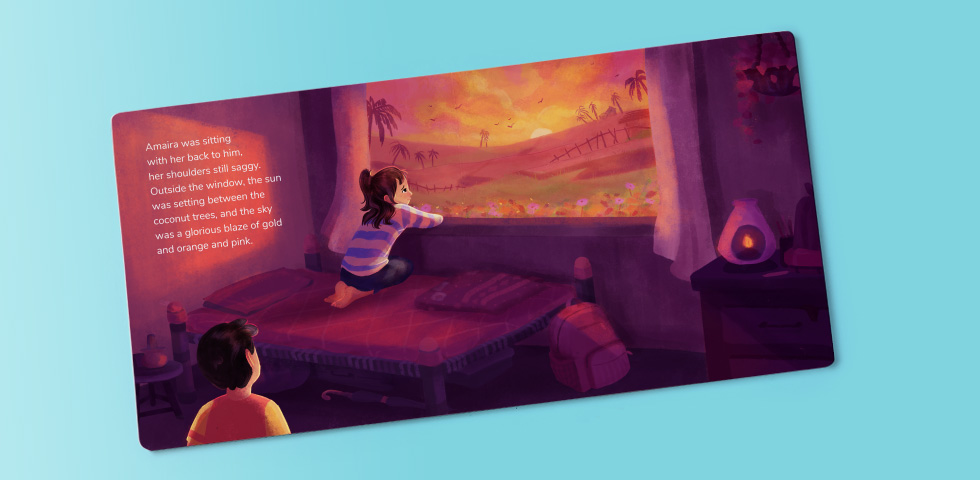 A1 Summer is a great read for all 6-9 year olds, but we have been told that adults can't seem to put it down either!

Aren't you excited to read about 2 sibling's summer vacation in the village? What changed for them? Did they adjust well? What fun activities do they plan? Well you'll just have to read it to find out!

Click here to customize this book in 4 different ways & pick from 6 book formats!
Stay safe & keep reading!