Zooboo's customizable storybooks are written after immense research on topics that are relevant yet fun for kids of all ages. All 6 books have ample learning opportunities intertwined in an engaging narrative. Plus, the catchy illustrations are an exciting part for our young readers!
Read some personal reviews of parents who have included these books to their little one's library!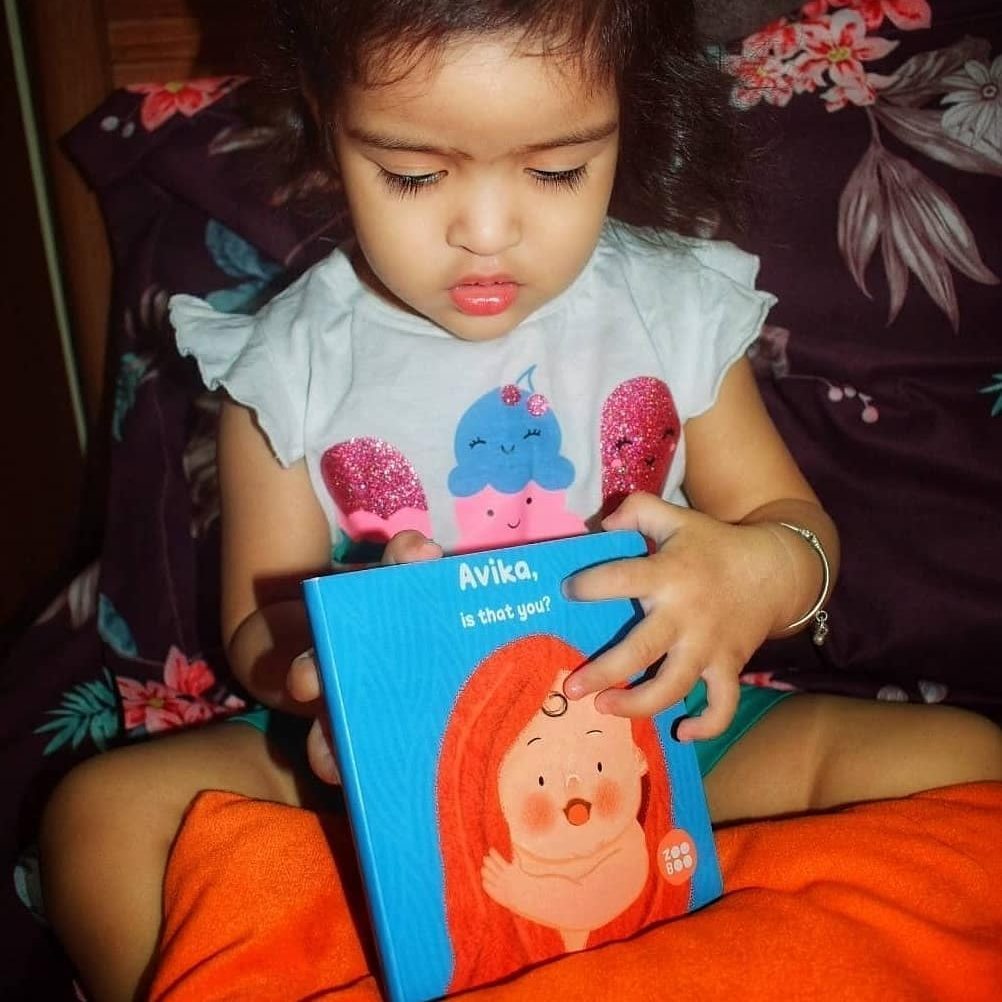 Is that you?
"I chose the story 'Avika, is that you?'. I just love to recite this story as a bed time story for her. It makes me emotional every time! The concept and designing is superb. When I asked her, "Where is Avika?" She pointed towards the baby picture on the book! Quality of the board book is excellent. I must say it is a worth it!"
– Sushila, Avika's mom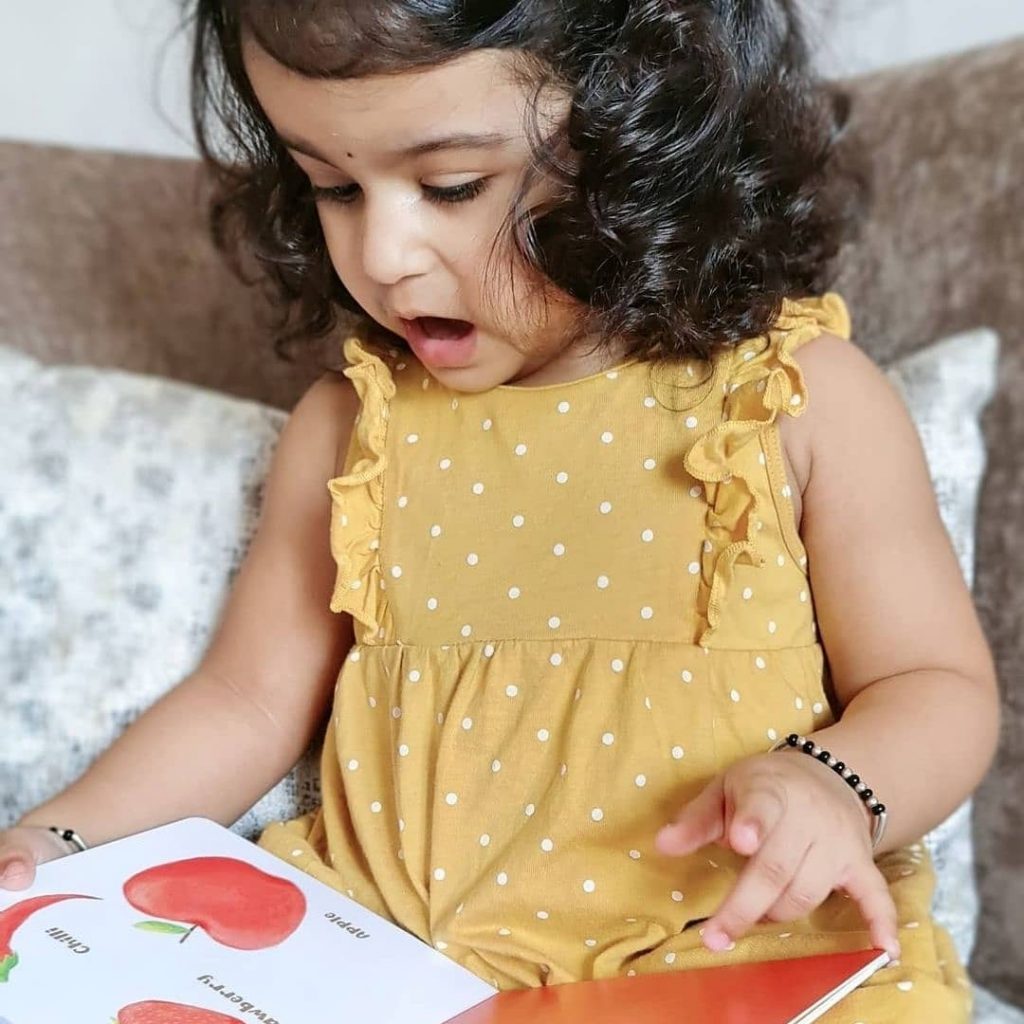 Which colour do you like?
"When I heard that Zooboo has launched a beautiful set of personalized books for our lil ones, I ordered this great book, 'Anaya, which colour do you like?'. My daughter really loves the colourful book and tries to identify different colours and the objects. We are making her learn colours through this book and it is really fun for her to recognise things with its colours."
– Payal, Anaya's mom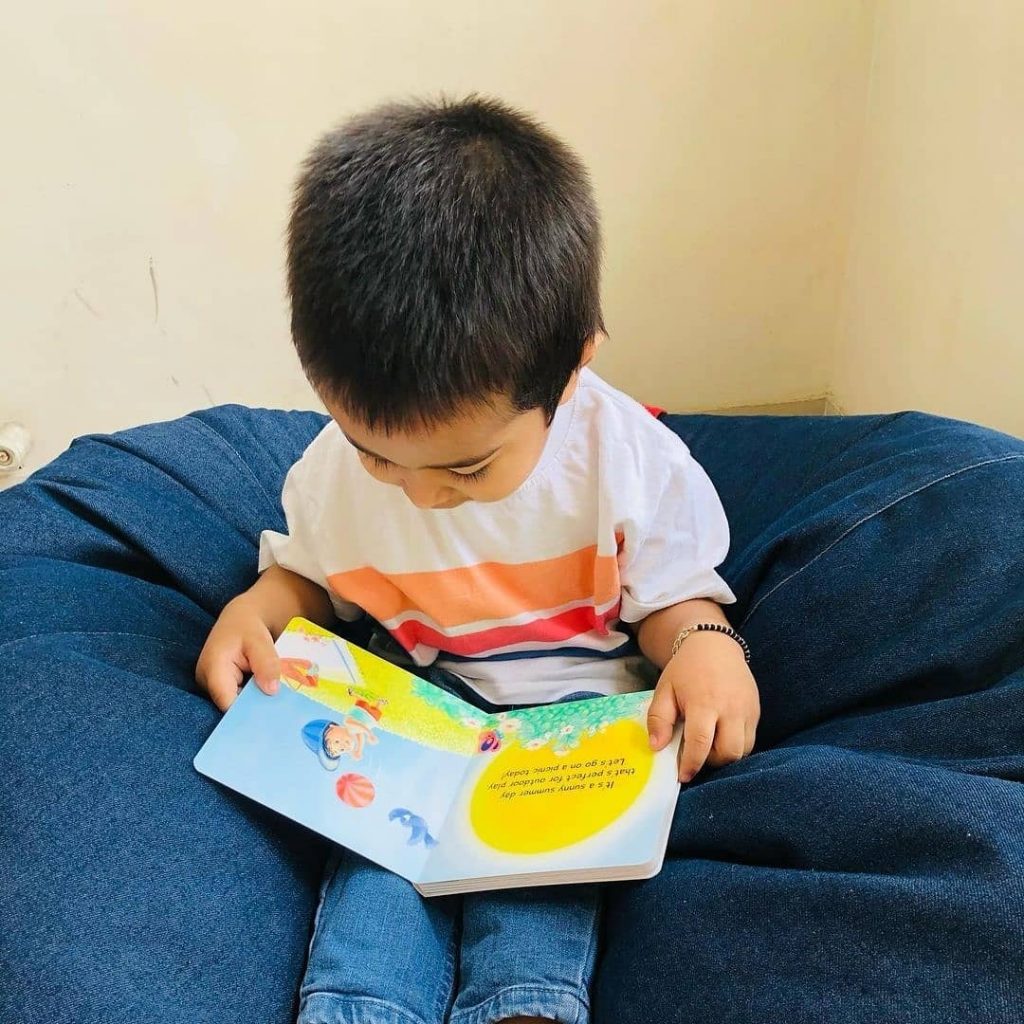 What is behind the door?
"Ayan is loving his new story book, especially because he is the hero of the story! These newly launched personalised story books by Zooboo are perfect for your little one with bright and colourful illustrations. The best part is that they also have hard bound books for the younger ones and so I can let him read his book unsupervised!"
– Chhaya, Ayan's mom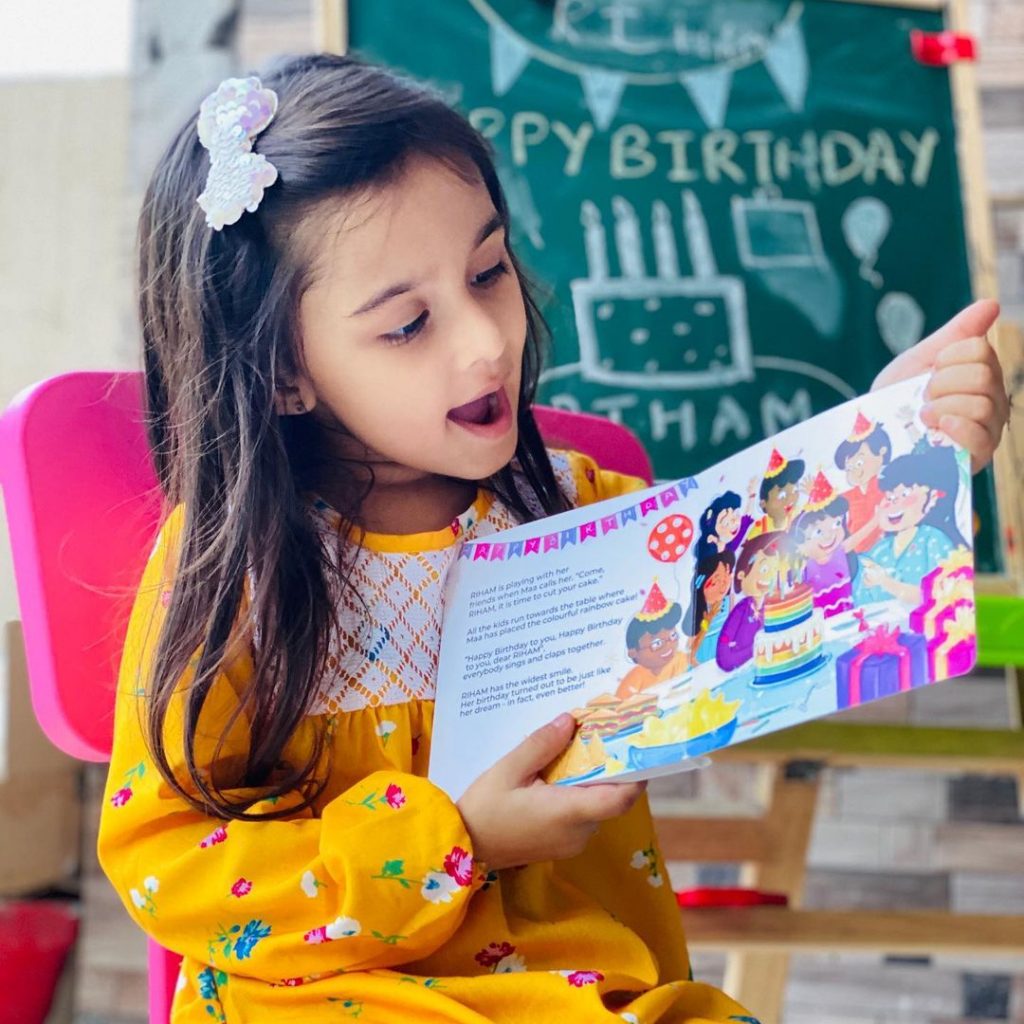 Birthday story
"Mamma! My name, was the reaction of Riham when she saw the book. I really liked the author's of including reading and learning numbers together. Birthday is such an exciting topic for kids that I think it's a great way to piggyback some learning concepts. Not only will a personalized book for children encourage them to read, but it can make a great gift too."
– Sayma, Riham's mom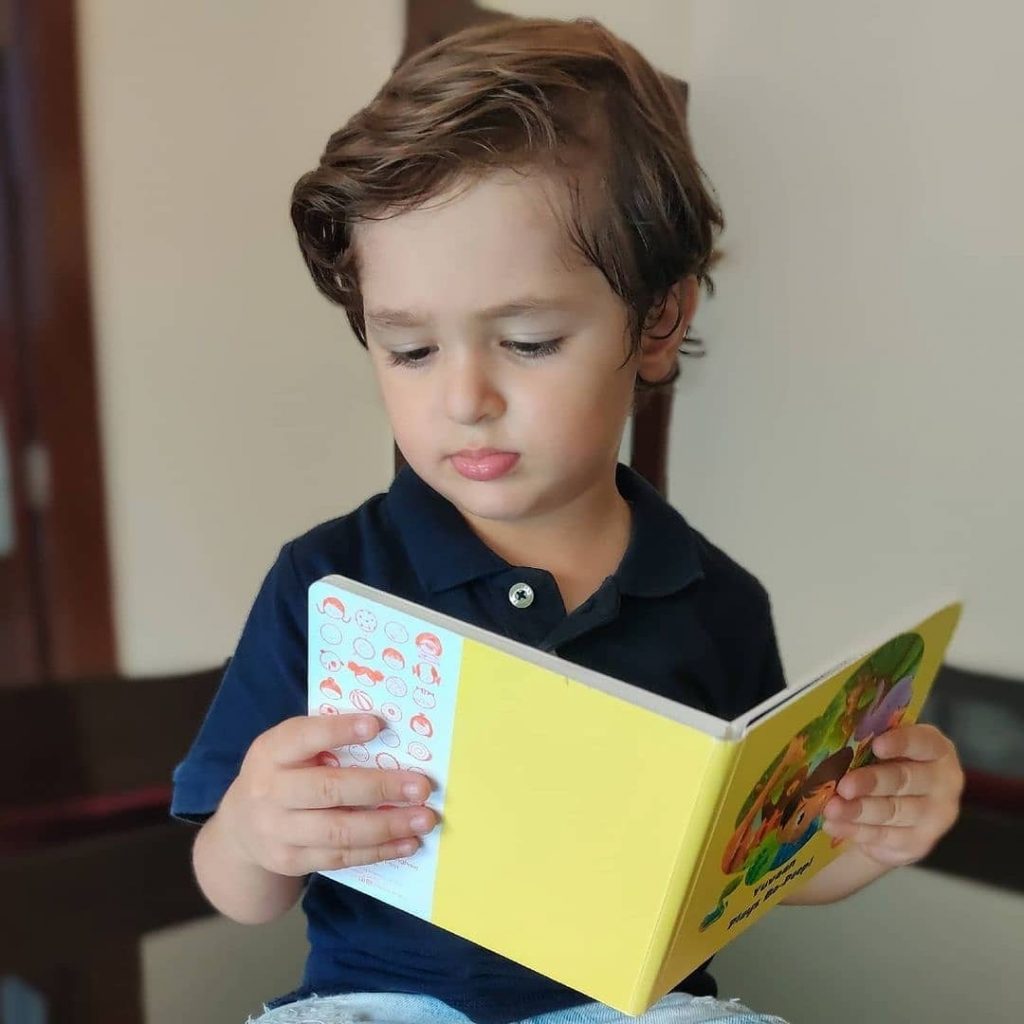 Play bo-peep!
"Apart from being fun and exciting, these books are highly educational too. Bo-Peep, for e.g., teaches my kid about the distinct features of each animal in a fun and creative way. Believe me, this is going to be a wonderful memory and a keepsake for yourself as well as your kids. We can't wait to add more books from their collection to our Home Library!"
– Mehak, Yuvaan's mom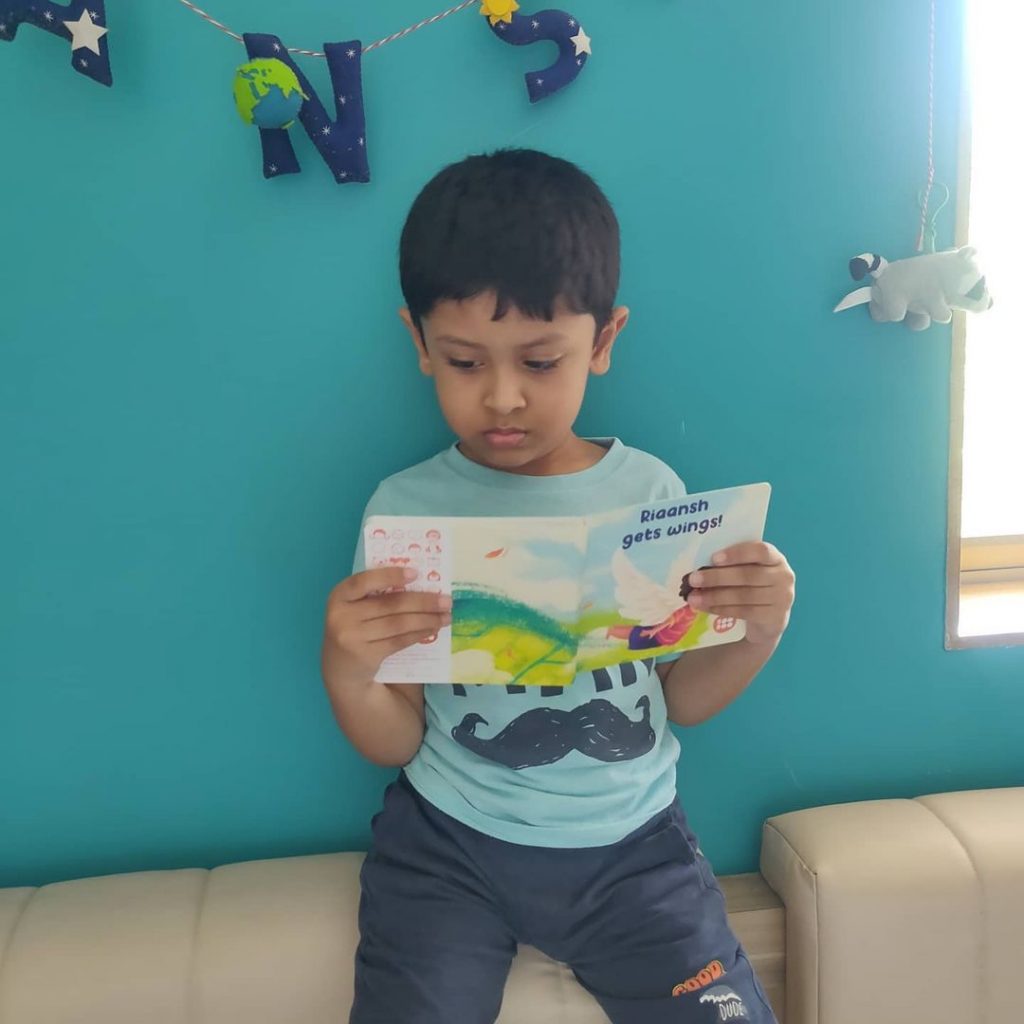 Gets wings!
"Riaansh has always loved listening to stories and now loves reading too. Recently we got a personalized story book called 'Riaansh get's wings!' This book is specially made for Riaansh and the story is indeed interesting and certainly gave wings to Riaansh's imagination. The book is very colourful right from its cover and the hardbound quality is very good."
– Aishwarya, Riaansh's mom


Waiting to try your hands at these personalized storybooks? Order your first Zooboo book today starting at just Rs. 99! Use code: STORY
Are you looking for unique party favours & return gifts? Just add the children's names to personalize any of the Zooboo books & we will deliver them to their doorsteps! For bulk orders write to us at social@zoomin.com
P.S: You can even add a designer themed gift wrap and a personal note card on each of these.