It's June again & the smell of rain takes us back to those first few days of school re-opening! As everyone continues to stay indoors this year, are your children pepped up about being 'back-to-(online)-school'? You can always help turn up the excitement levels with the help of personalized storybooks! As kids welcome the new academic year, wouldn't it be a good idea to refresh some basic concepts with them?
Would you believe us if we told you that there are over
15 learning concepts weaved into the Zooboo books!?
Yes it's true 🙂
Here is a handy list of the learning topics covered in each of the six books:
Is that you?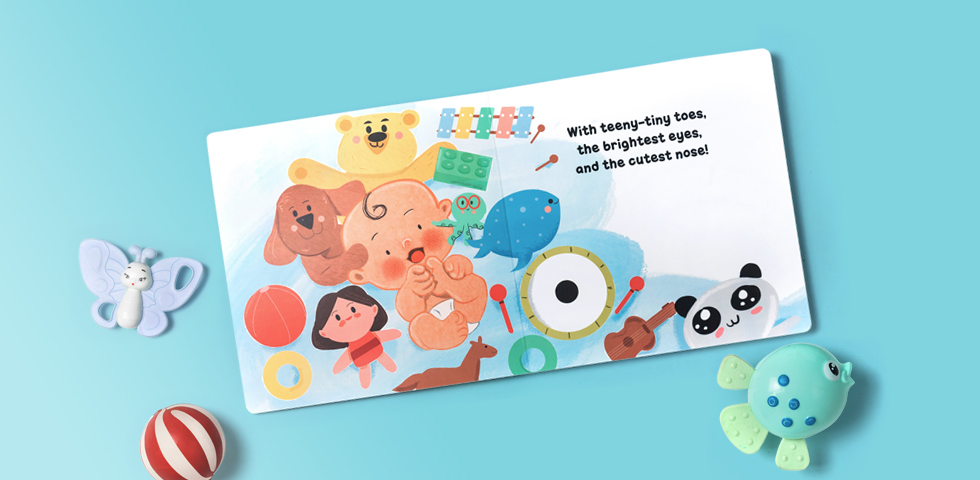 Key learnings: Me and my surroundings
The book introduces the child to himself, his body, his family & his surroundings.
Great for toddlers who are just starting preschools or being home-schooled!
Which colour do you like?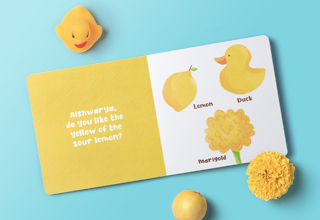 Key learnings: Object & Colour recognition
Each page of the book introduces the child to a new colour + commonly seen objects.
This evergreen book is great for younger kids who are still learning to speak in full sentences.
Perfect as a keepsake or the kick-start your kid's library collection.
What's behind the door?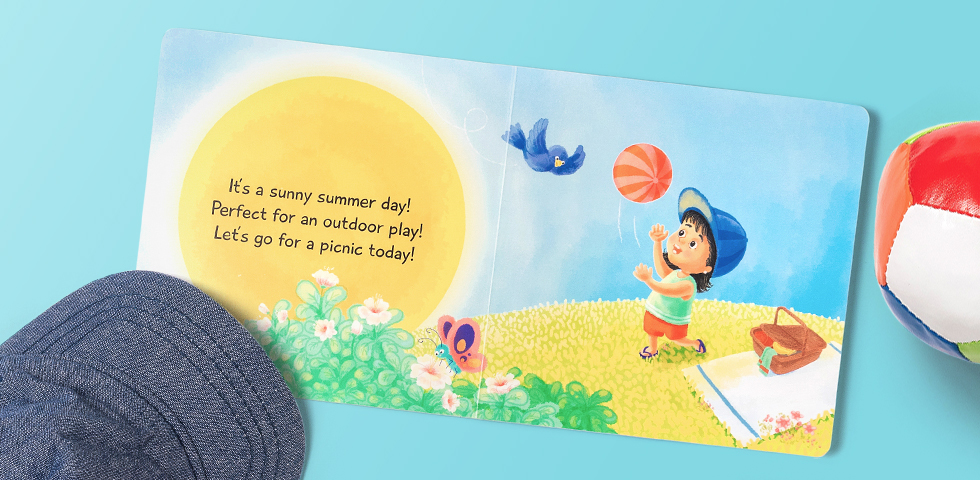 Key learnings: Weather, Descriptive words, Opposites, Adjectives, types of sounds
Your child will come across a new door on each page which when opened will take them to a new weather condition.
Lot of fun and learning is guaranteed with this one!
Birthday book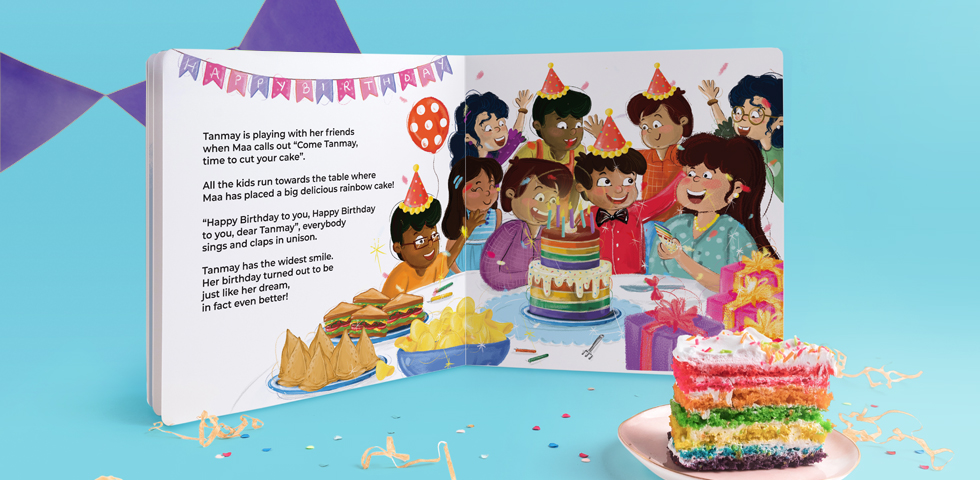 Key learnings: Numbers, counting, backward counting, helping out at home, making decisions/being independent, sharing social spaces
Your child will love going through the countdown to their birthday party through this book.
With so many learning concepts hidden in the story, this one can't be missed out on. Warning: Adults might not be able to resist it either!
Plays Bo Peep!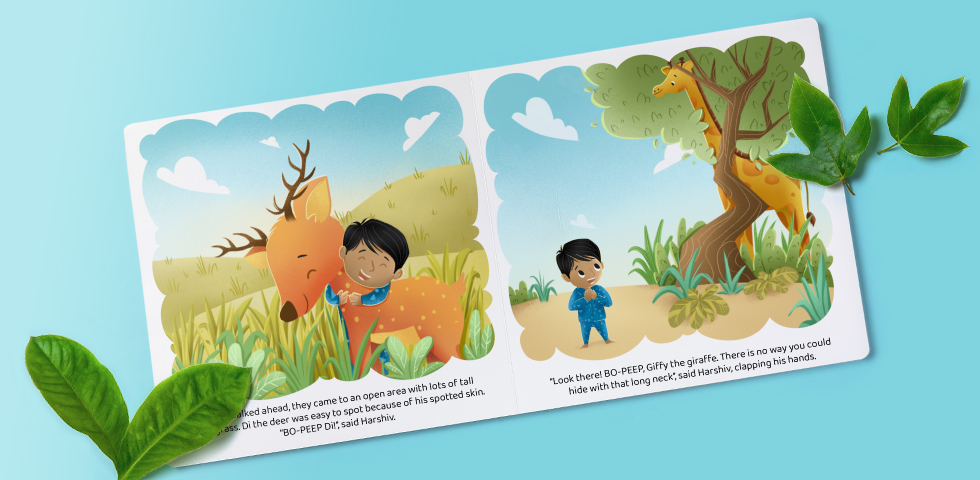 Key learnings: Animals and their features, being kind to animals, playing with friends
As your kid will play hide & seek with different animals in this book, they will learn a bit about each animal.
You can also encourage them to be kind & helpful to everyone. This one might just become your kids' favourite animal book!
Gets wings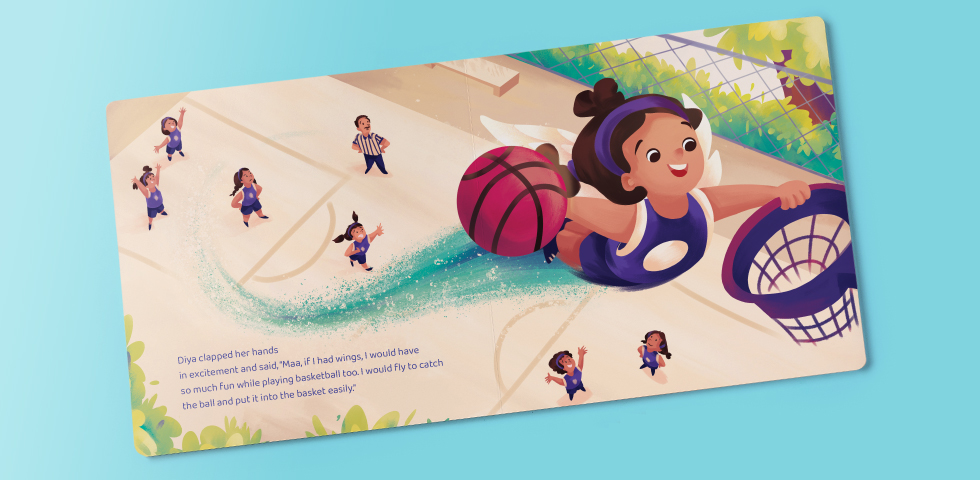 Key learnings: Imagination, Travel, the world & our country, encourage thinking out of the box
This book is sure to tickle your child's imagination. As they pretend to get wings, you can encourage a conversation with them about what they would do if they had wings.
You can discuss – travel, safety measures, our country and the world & a lot more with them.
With their name on the cover and throughout the story, kids are sure to look forward to reading their Zooboo books & refreshing some of these basic concepts.
Bonus: It will also get them a little bit more excited about being back to their 'online classroom'!
Keep reading Zooboo!