Happy Father's Day to all the Superdads out there! This year has been a tough one. From attending office calls that compete with online school sessions to helping out more with home & kids. Bravo to all Dads who have made it this far!
While a lot of us are mostly going to be spending the Father's Day weekend at home, we thought to share with you some super amazing father-child bonding time ideas that are so easily doable at home. Yes, yes we know that kids are waiting desperately to go outdoors… But in the meantime, Daddy's can checkout out these 8 fun + easy ideas to spend quality time with your kids on this Father's Day!
Psss… To all the Mommy's: While the father + kids are busy doing these activities, here is a list of amazing 'Me-Time' ideas that you can enjoy 😉
Alphabet yoga:
Since it is also International Yoga Day on June 21st, why not start teaching your kids some simple baby yoga moves? Trust us this alphabet yoga video is so easy to follow & kids as well as adults will enjoy this activity together.
Tip: Moms, be ready with your camera to capture this adorable moment of papabear & babybear enjoying some yoga moves!
Shadow play:
Not only is this a great pre-math activity, but it will also keep your child hooked for hours! All you need is a dark room/corner. Arrange a white cloth as a curtain and flash a powerful light on one side. There are different ways you can create a shadow on the curtain from the other side.
You can try the age old method and use your hands to create animals/ birds/ shapes etc.
You can also use hand puppets/stick puppets & narrate a made up story to the kids! They will love it & will surely want to try their turn too.
You can even place their animal toys on a table and flash the light on them. The shadow created on the curtain will amaze them.
Tip: This activity helps remove any unknown fear of the dark from your kids mind. Playing a game in safe dark environment with a parent makes a child feel more comfortable in the dark.
Reading corner:
Pick your child's favourite corner or cuddle into bed together & spend quality time reading their favourite books. Enact scenes with voiceovers & also ask them questions after the book to encourage a discussion.
Tip: For a truly personalized experience, try Zooboo's storybooks! You can customize the story with your child's name & character + also pick the format and page quality of the book.
Tea party with lemonade making:
No celebration is complete without a traditional pretend-play tea party! Your kid will LOVE setting up the table with their play tea party set. While you enjoy this set up with your kid, why not make some lemonade together & have this as a part of your party?
Simply gather a jug filled with some water, sugar & lemon. Help your child squeeze the lemon, add the sugar and stir this mixture. It will be a great cooking experience for your little chef. Enjoy the refreshing drink together in your private tea party set up! (Attendance by invitation only!)
Car race track:
If you have leftover cardboard boxes then you got yourself an afternoon of total fun! Open up the boxes flat and draw roads using marker pens. Get yourself some toys like vehicles, blocks, animals etc. You and your kid are totally going to love playing make-believe races, traffic lights, road blocks and more on this box board race track!
Tip: Don't have a cardboard box? Paste some masking tape on the floor for the easiest car track!
Water play fun:
For a water play activity with younger kids, just collect all of your kids plastic/washable toys. Fill up a tub with child-safe soapy water and get some brushes. Enjoy creating bubbles & cleaning all the toys together with your toddler!
For slightly older kids, you can wash the family car together! Fill a bucket with warm water & soap and give your child a soft sponge to help you clean the car.
Tip: Show them how to turn on the windscreen wipers & clean the screens too. Watch their delight at getting soapy with dad!
Movie date:
Make some popcorn, wear your matching pyjamas & plan out an easy peasy movie date with your kid! Pick their favourite movie and treat them to some extra screen time for those brownie points!
Tip: Our favourite movie suggestions – Inside Out, Ice age, Lion King, Frozen, Wonder, Up, How to train your Dragon, Finding Nemo, Mowgli, Wreck-it Ralph (maybe we should do a whole another blog for this!)
Bake for a cause:
Bake some simple cookies/cupcakes together with your kids. Give them away at a shelter home or to anyone less fortunate (kids of the house help/ guard etc). You both will enjoy baking together + it will also teach your kids to value their blessings & to share with the needy 🙂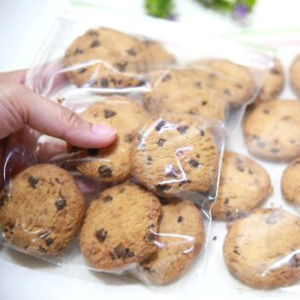 We hope you enjoy some amazing time with your kids on this Father's Day weekend! If you do something special together then don't forget to print your fun indoor celebrations into a Photobook! Click here to know all about how you can make one! After all, it only takes a moment to make a moment right?
Follow us on Instagram & Facebook to know more about some quick hacks, book reviews and parenting tips. If you liked this article do save & share it with your community!
Zooboo does not own rights to any of the activity images. They are used for representation purpose only.
Image sources: www.apksupport.com, www.istock.com, www.pbs.org, www.busytoddler.com, www.nannygunna.com, www.nottinghampost.com, www.wikihow.com